This event has ended for 2023. Be sure to check out our upcoming events!
Learn More
NEW Haunted House!
D.H. Baggum's Circus of Fear
Come one, come all, to the most terrifying show you've ever seen. D.H. Baggum brings you all his monstrosities that are sure to make your spine tingle and your blood run cold!
New Scares & effects!
Stranglewood Estate
Ms. Stranglewood is back for more haunts and has something sinister waiting behind every corner. Once a lively home filled with laughter and lavish parties is now filled with darkness and the spirit of evil. Welcome back to the Stranglewood Estate.
Returning Favorite!
The Residence: Home For The Holidays
The Residence: Home For The Holidays, is making a haunting return— but things are definitely not as merry as they may seem.
Returning Favorite!
Witch of the Woods
The Witch is back, and just as wicked as ever. Curiosity has brought many travelers into this dark forest, but only bone-chilling stories and dying screams make their way out. With each step deeper into the woods, the prospect of survival quickly fades as demonic disciples hunt wandering intruders through their abandoned village.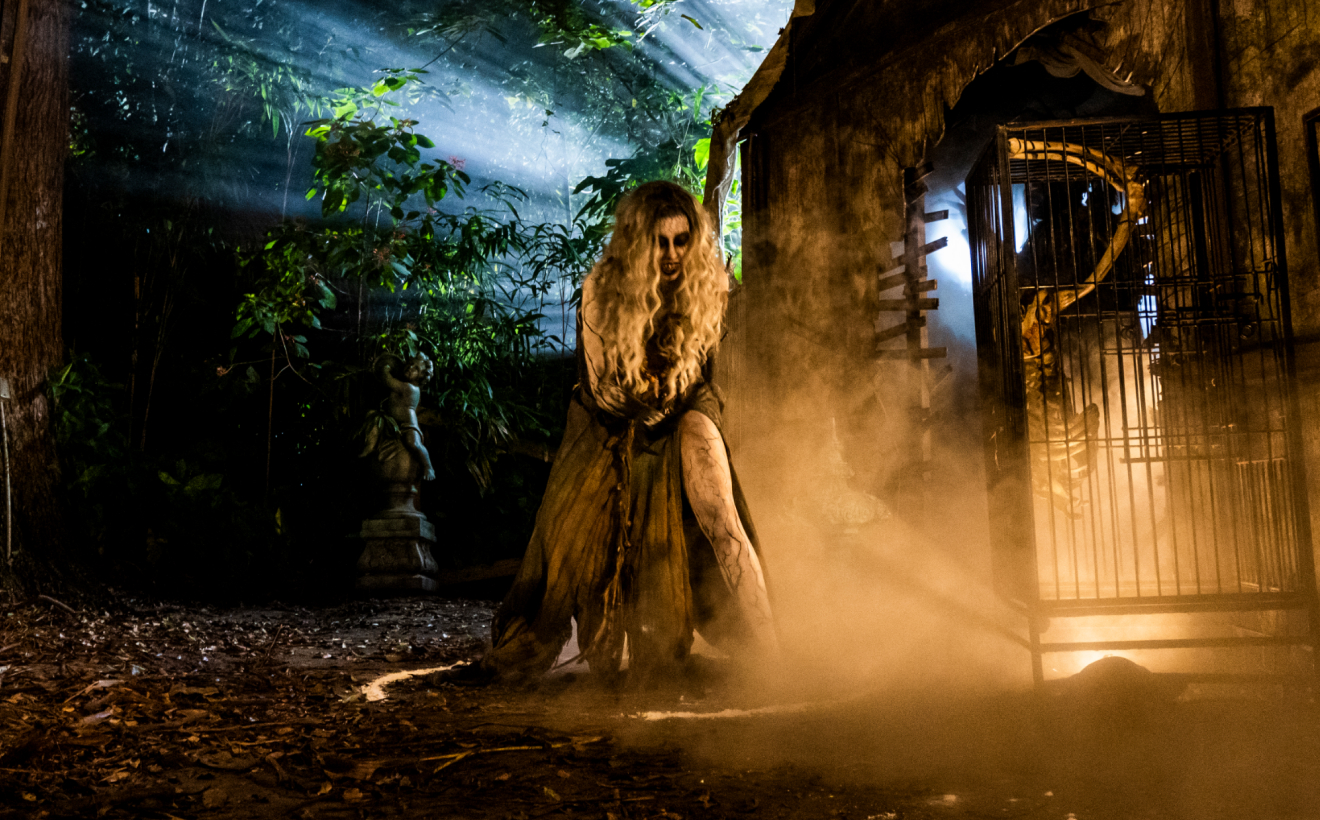 Revamped Favorite!
The Forgotten: Uprising
A year has passed, and lately more and more people have been going missing. The great battle has begun, and the only way to survive is to be brave, fearless, and survive the Night.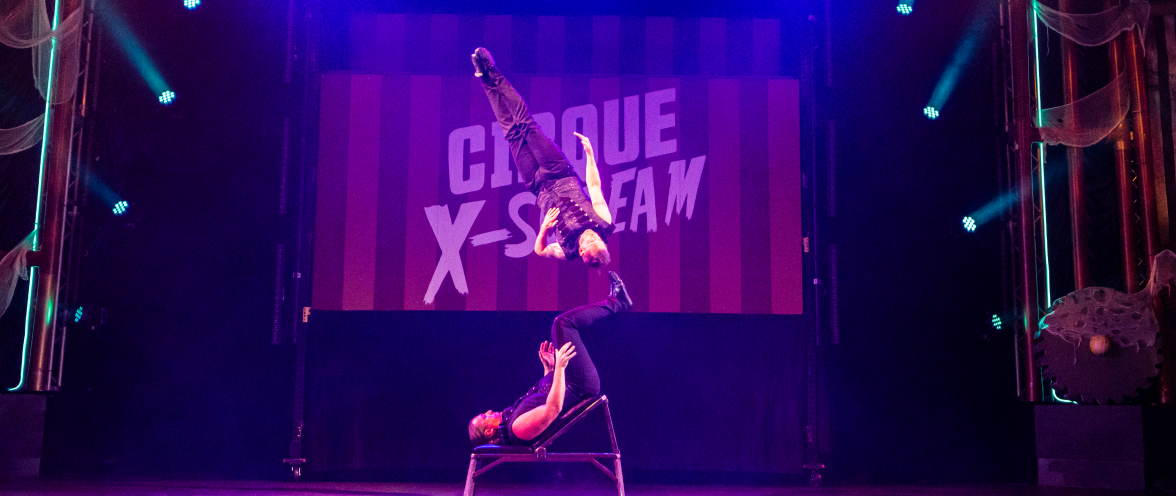 Cirque X-Scream
Electrifying & mesmerizing stunt show that will leave you on the edge of your seat.
Located in the Stanleyville Theatre.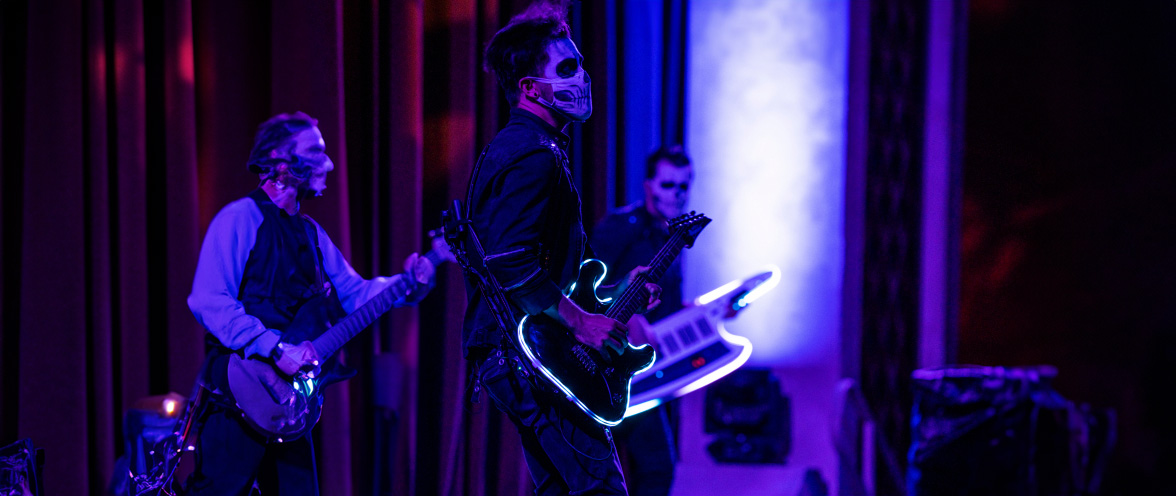 The Rolling Bones
This skeleton band lights up Dragon Fire Grill with epic covers of classic rock anthems.
Located at Dragon Fire Grill.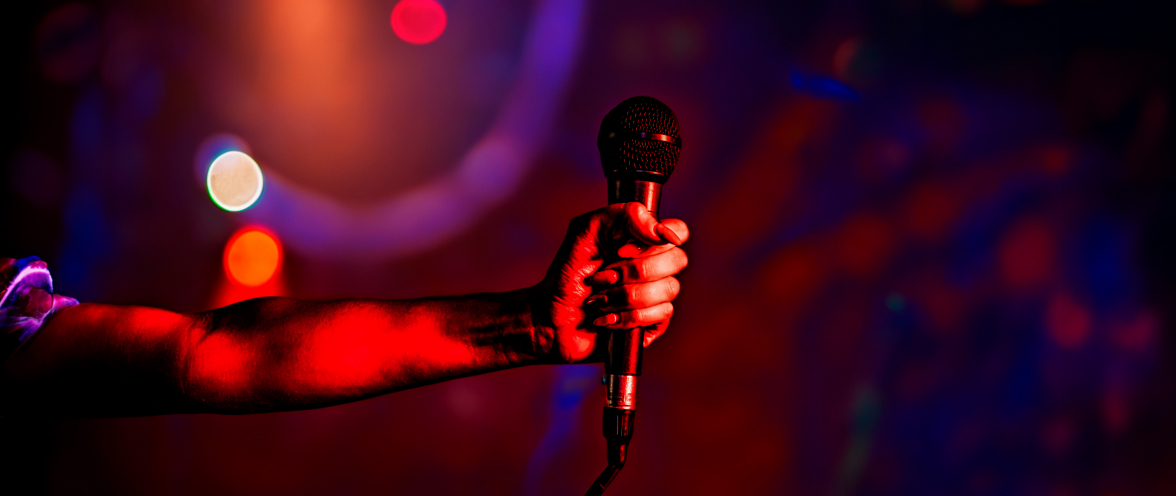 Scare-E-Oke
Take your turn behind the mic at the all-new "Scare-E-Oke" experience at Gwazi Plaza. Guests can select their song of choice and take a memorable photo of their experience.
Located at Gwazi Plaza.
NEW!

Sin City Zombies

On the outskirts of the Vegas strip lies a small motel that is home to some of the best entertainers to ever live, and is overrun by zombies who run rampant. Try your luck and hope your number wins because this is one town you don't want to lose in.
NEW!

Big Ed's Demolition Derby

Step into the twisted and adrenaline-fueled world of Big Ed's Demolition Derby. He has pulled together some of the roughest, toughest, and meanest baddies from all over Howl-O-Scream and brought them here to compete— but there's always room for some surprise guests. Step up and see how long you can survive and navigate this automotive nightmare.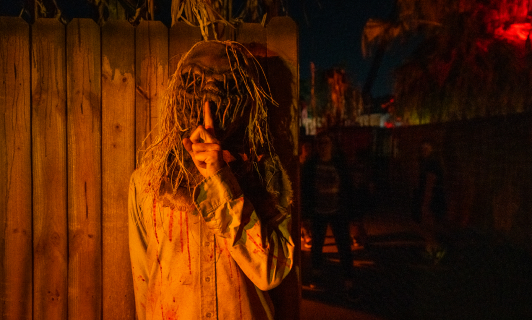 Raven's Mill
Within the walls of the corn field lies a horrific nightmare you cannot awaken. The scarecrows of Raven's Mill are ready for you...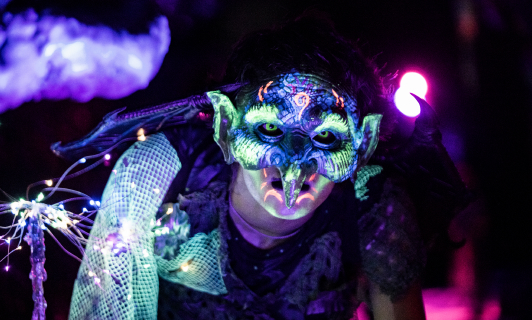 Beyond the Veil
The dark fairies and orcs are dying for you to experience the depths of their magically sinister forest. Think you have what it takes to go beyond the veil?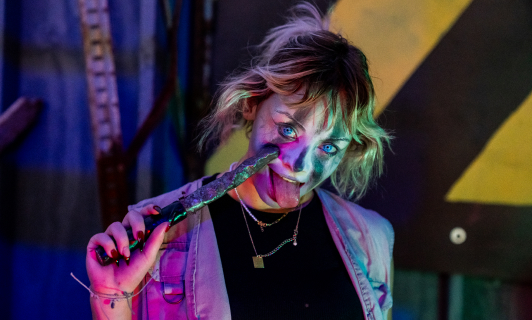 The Junkyard
You'll find more than spare parts as you rummage through this surly scrap site. Will you make it out in one piece or be devoured by the haunted rubble?
The Shortcut
Cutting through the cemetery may seem like an easy way out, except when the corpses rise from the ground only to drag you back into their graves with them.
Buy early & save
Tickets starting at $48.99
Be amongst the first to scream! Buy now and save!
Sign up for Howl-O-Scream emails now and get access to exciting updates, promotions, exclusive offers, and more.
Subscribe